Switzerland is counted as one of the most popular safe haven investment destinations in World. Investors across the countries prefer investing in Swiss Asset Management due to various reasons including the reputation for protecting the valuables, political neutrality, strong economy, low national debt, low inflation and low unemployment rate.
Switzerland is the World's second largest FDI recepient from the European Union with a fair and transparent legal system. It has a very extensive, efficient and reliable capital markets. Furthermore, Switzerland offers various tax incentives to its cantons in order to attract the investors to establish businesses in their jurisdictions. Switzerland has a very important strategic location and it offers investors a gateway to European, African and Middle-East markets.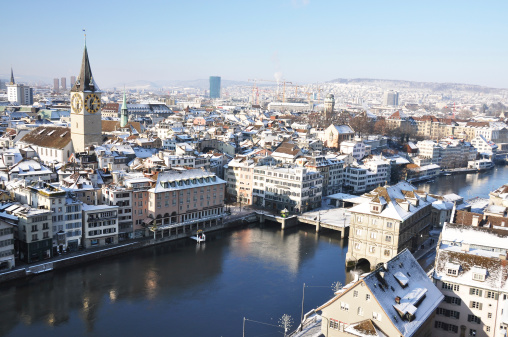 Switzerland has one of the World's most advanced research and development infrastructure and a highly educated skilled workforce. The country is open to foreigners which is evident from its diverse population. 22% of the total population is occupied by temporary and residential foriegn workers. Employers have the choice to hire highly productive multilingual workforce.
The banks offer a high level of secrecy and monetory security policies to investors. Swiss franc has also proved to be a higly stable currency during the trubulent markets. Switzerland has a very strong and best healthcare system in the world. The public transport system is very good and the education system is also excellent.
The political stability of the country is no secret which offers you the highest personal safety in Europe. Switzerland has a very high quality of living standard with great respect for personal privacy and minimum interference by the government and no prejudice against the wealthy class.
Switzerland has many investment protection treaties signed with more than 112 currently in force. It has not been involved in any major international disagreement relating to foriegn investment. It is completely legal to own a majority stake of any Swiss local company. There is no obligation for declarations. To protect the misuse of Swiss liberal market framework, the Government has put in place the Due Deligence Guidelines in the banking industry which makes it mandatory for banks to identify the beneficial owners of the invested funds.
There is complete freedom to purchase land and buildings for any commercial purpose in the country. Ready to move office spaces on rent are available in the country all over. Cantons also offer various tax holidays, low tax rates for upto 10 years and subsidies on the bank loans.
If you are looking to incorporate a new company in Switzerland or interested in buying a pre existing completely legal shelf Swiss asset management company, Swiss trust, banking license etc We are here to help you. Contact us with your queries/requirements and we will be delighted to help you.